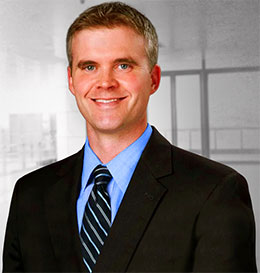 Brody Flanagin, MD's Non-Surgical Treatment plans
Some of the common complaints of the shoulder include pain, arthritis, rotator cuff injuries, fracture, dislocation and frozen shoulder also called adhesive capsulitis. Brody Flanagin, MD is a shoulder specialist in Dallas and Frisco, Texas. Dr. Flanagin begins your initial treatment using non-surgical methods that include rest: keeping shoulder immobilized by wearing a sling, application of ice or heat to a shoulder injury, pain relief medications and physical therapy exercises. Contact to schedule an appointment with Dr. Flanagin today!
Nonsurgical Treatment - Shoulder Pain (Dallas, TX)
Treating Shoulder Pain
Shoulder injuries are common among individuals of all ages and walks of life. While some shoulder injuries and conditions will require a surgical procedure to correct function and mobility, the vast majority of injuries can be treated with nonsurgical alternatives. The first step in diagnosing your shoulder condition, is to make an appointment with an orthopedic shoulder surgeon so that the location and reason for your shoulder pain can be diagnosed. The longer your shoulder pain continues, the chances for a fast and effective recovery decrease. Some variables that will affect the type of treatment prescribed include the type of injury, significance of injury, and the length of time in which symptoms have been present.
Dallas orthopedic shoulder surgeon, Dr. Brody Flanagin, offers the latest advancements in shoulder treatment, and in many cases, he is able to treat and heal a shoulder injury using conservative measures rather than surgery. During a thorough exam, Dr. Flanagin will properly diagnose the condition and make his recommendation based on his overall assessment.
Surgery Vs. Nonsurgical
Rest
One of the most important aspects of healing a hurt shoulder is rest. This is usually accomplished by wearing a sling to help keep the arm stable and immobilized. It is important for patients to get plenty of rest and avoid doing activities that will create any movement in the arm, as well as keep the body's temperature moderate to help control inflammation.
Ice and Heat
It is common to apply both ice and heat to a shoulder injury. This helps reduce inflammation and swelling, as well as pain. Alternating between both heat and cold temporarily prevents further aggravation of the shoulder injury or condition. Probably more crucial, is the cold. This is because ice reduces inflammation through a process known as vasoconstriction, which minimizes the flow of blood and lymph fluids to the area. We recommend patients keep their arm elevated on a pillow while resting. Ice packs can be placed on the injured area in 20-minute timed intervals for the first few days following the injury. For patients with known shoulder pain, such as those with arthritis, applying cold compression to the shoulder can help decrease pain. Cycling the cold with heat will then help promote blood flow back to the area where the pain and swelling reside.
Pain Medication
Anti-inflammatory medications can help tremendously in easing pain and discomfort during the healing process. Medications such as ibuprofen or naproxen are common for assisting with inflammation, pain, and soreness, and in some cases, oral antibiotics may also be prescribed. Some patients will also benefit by having a steroid (cortisone) shot directly into the injured area on the shoulder. This provides great relief for patients and can last several months as the patient works diligently to rehab their shoulder back to health.
Exercise and Stretching
Stretching is important during a shoulder recovery. Rehabbing the shoulder joint to regain mobility and strength, and to decrease overall stiffness, can be assisted with moderate to light, slow and gentle stretches. Stretching does not have to occur every day, but it is recommended every couple of days to keep the arm from developing stiffness and/or frozen shoulder. In addition, using light weights can help improve strength and increase the blood flow to the rotator cuff area.
Physical Therapy
Physical therapy may be prescribed to assist in your shoulder injury and recovery. Our recommended physical therapists are highly-trained and skilled to work with patients to strengthen the joint and regain complete shoulder function. During physical therapy, exercises will be taught that you can also perform at home, and our team will work with you incorporating new moves so that all areas of the shoulder are impacted. Physical therapy can be an important step in overcoming your injury.
Time
Nonsurgical treatment will be most successful if the patient is diligent in adhering to the prescribed protocol. Patients who are proactive with their treatment generally see good results within a couple of weeks. While there is no set time-frame as to when a shoulder injury will recover, most patients find that pain is much less and their mobility and function returns in about 6-8 weeks.
Seek Help Today
Our orthopedic practice offers a full spectrum of nonsurgical treatments to heal shoulder pain and achieve a full recovery. Not only will we take the time to properly diagnose your shoulder condition, but we will work with you to achieve the goal of becoming pain-free in the most conservative way possible, before turning towards a surgical procedure. For patients requiring surgery, we offer leading, cutting-edge shoulder surgery options. We look forward to working with you and getting you back on the road to recovery.
*Individual results are not guaranteed and may vary from person to person. Images may contain models.
Nonsurgical treatments like rest, immobilization, heat or ice application, medications and exercises require patience and dedication. You will see improved results over a period of time. Brody Flanagin, MD is a shoulder specialist in Dallas and Frisco, Texas. You can contact to know more about a treatment plan best suited for your individual requirements.
Related Topics:
Surgical Treatments
Non-surgical Treatments